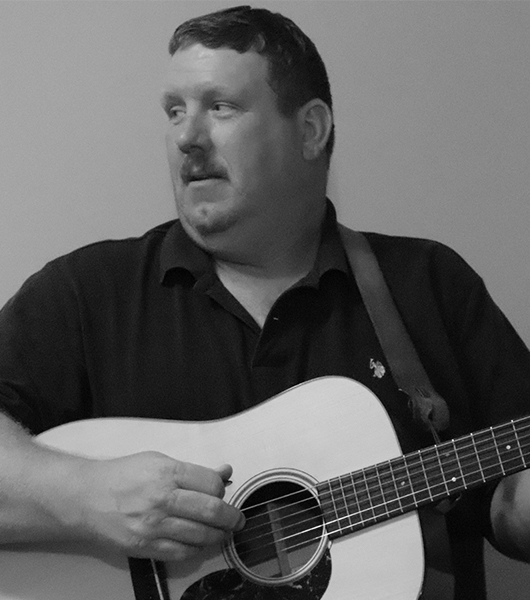 Scott Hancock
Scott Hancock grew up playing music with his father in Randolph County, NC. Scott has played multiple instruments but likes to stay with the guitar. His rhythm guitar playing is flawless and is the perfect support for his vocals. Scott mostly sings lead and tenor with Hindsight but can sing and arrange all of the vocal parts. He is a pleasure to hear in all aspects of the music and hears the little things that just make the music better.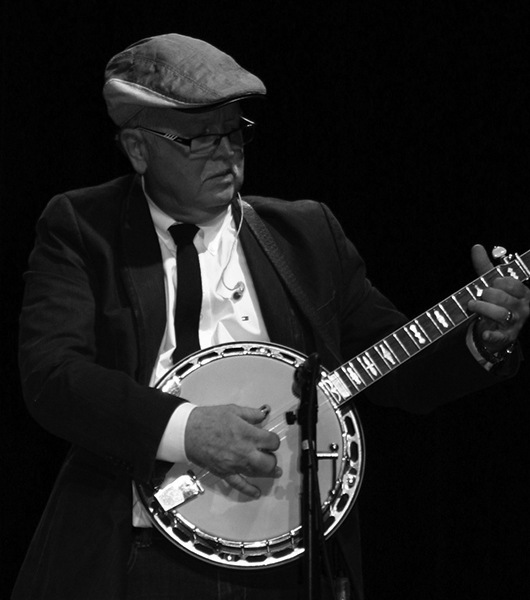 Stan Brown
Stan Brown grew up in Randolph County playing guitar and banjo at an early age with his father. After graduating from NC State he moved to Nashville to play banjo with Wilma Lee Cooper on the festival circuit and weekly appearances on the Grand Ole Opry. After leaving Wilma Lee he played with many greats such as Bill Monroe, Skeeter Davis, the Osborne Brothers and many others. After returning to North Carolina he has played with several North Carolina based bands including The Bluegrass Experience and the Outliers. Today he plays banjo and sings harmony with Hindsight Bluegrass.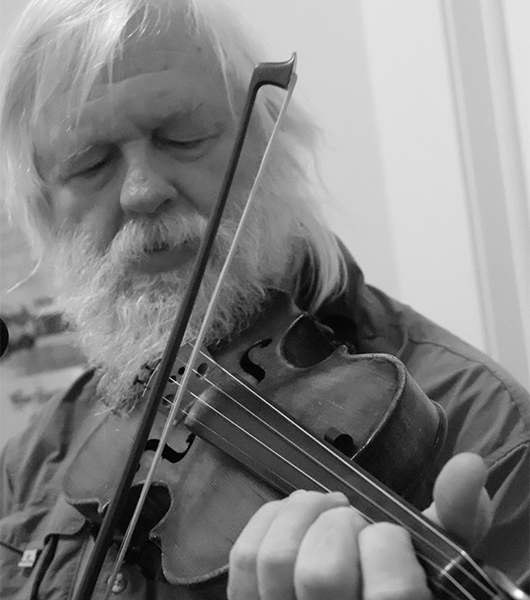 Allen McCanless
Allen McCanless, aka "Fiddlin'" Al McCanless, has over 50 years of performing experience. Starting on harmonica and guitar in high school, he took up fiddle as a sophomore at the UNC-CH School of Pharmacy. He was a founding member of the legendary Newgrass group, The New Deal String Band and later was a member of the Bluegrass Experience. McCanless spent years learning Irish-Celtic fiddle tunes and has made two recordings with his group Celtic Jam. He appeared on the first Red Clay Ramblers Folkways recording, "The Red Clay Ramblers with Fiddlin' Al McCanless." He has also recorded with Mike Cross, Alice Gerrard and many other groups as a guest fiddler.
When not making music with the Hindsight, McCanless spends his time making pottery and old time open back banjos.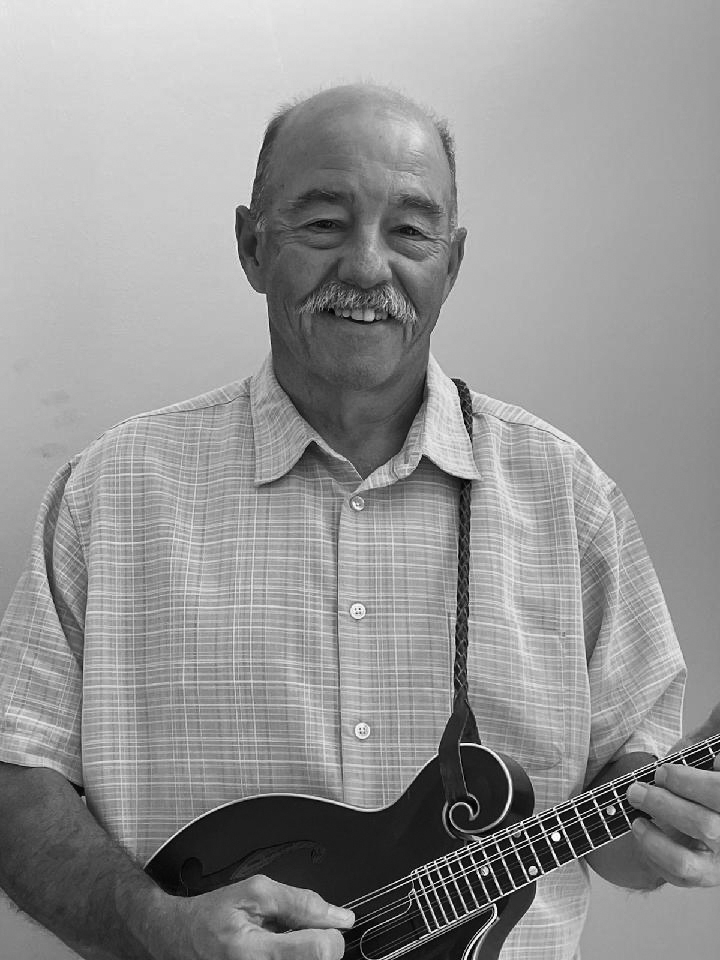 Mike Aldridge
Mike is extremely well known in the bluegrass world. He started his career at an early age of 12 performing in a local band near Chapel Hill named "The Country Boys". He has over 50 years of on-stage performances and has recorded with AL Wood, Bass Mtn. Boys, Al Batten Bluegrass Reunion, Tommy Edwards and various other bands. His style of mandolin playing has a ring to its own with every note of the strings played. He also lends vocals to music singing lead, harmony, or tenor with his lively stage presence. When not performing he is busy in his shop or out mowing lawns.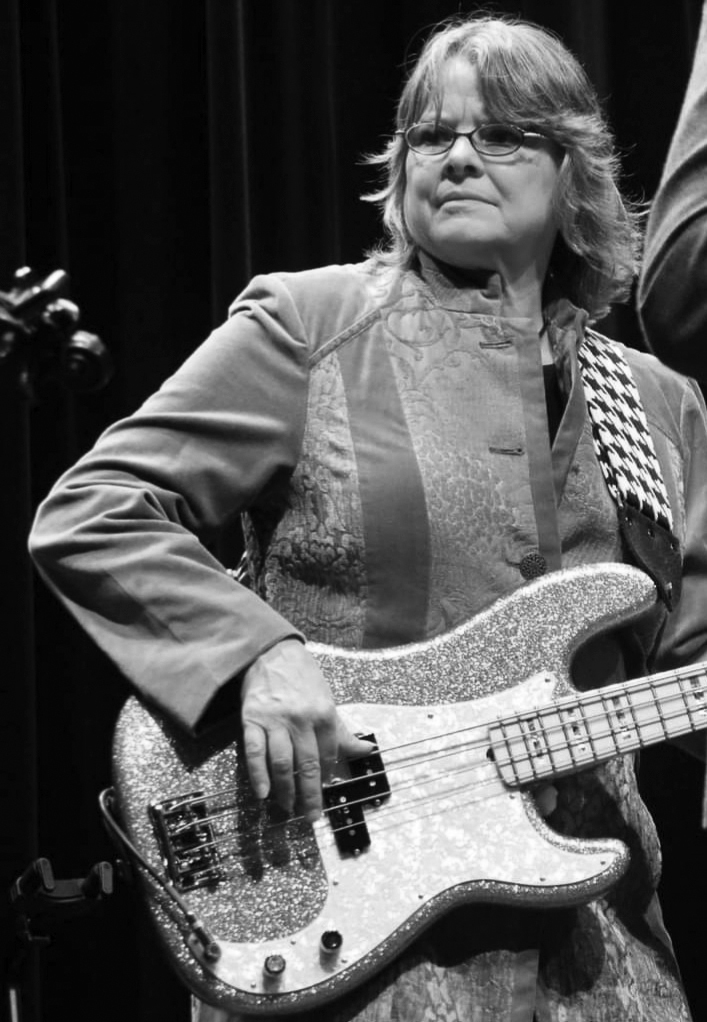 Julie Brown
Julie Brown grew up in Angier playing music in the school bands and tinkering with the guitar a little. Her family travelled to bluegrass festivals for weekend vacations and that put the music in her blood. In 1989 after helping her dad try to figure out some things on his banjo decided she needed one of those too. That was all it took. She played banjo for years after that and also took up classical upright bass in the mid 90's, later using the knowledge to play bluegrass bass in the late '90's. Julie has played with several North Carolina bands throughout the years including being a founding member of the Outliers and currently is the bassist and with Hindsight Bluegrass.